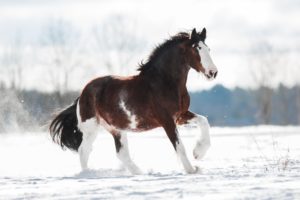 David Cobb: In the fall of 2012, I connected with the best relationship of my career, and I've been riding that Clydesdale ever since. I'd recently been recruited to establish a retail department at a boutique firm in the Orlando area. I'd met Morpheus a few times, but those initial interactions were cordial, casual and brief.
I knew my future mentor was a total: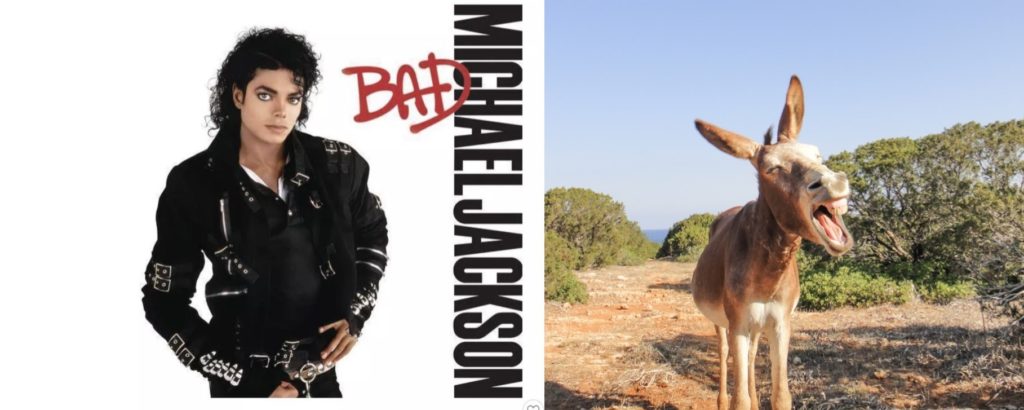 (Michael Jackson + Donkey's Cousin = Bad A**)
I couldn't wait to get to glean as much knowledge as possible from this ninja. My break with him was a happenstance meeting, and I knew extensive preparation was crucial. I arrived at the first meeting, I had just gotten out of my car and was surveying the 14-acre behemoth project where Orlando melds to Winter Park. It was like the beginning of the movie 8 Mile with Eminem, and I even vomited on a black Jaguar sedan outside the opulent construction trailer.
Just kidding, but I put in a ton of prep time before our first strategy session. I spent hours mastering every nook and cranny of the Mills Park trade area. I formulated a detailed tenant strike sheet with specific notes and traded intel baseball cards to get every applicable retail/restaurant sale the trade area. I also had a detailed rent comp analysis, researched competing properties inside/out and knew every bank deposit in a 3-mile radial. Lastly, I made a list of every real estate manager and broker whose concepts would complement our tenant mix. I formulated a plan for each one based on relationships, favors owed and leverage—I now had teammates way above my pay grade I could utilize.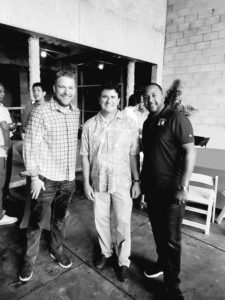 I'll let JJ finish this chapter, but on that day, a journey and tale started that are still being spun to this day. I met a client who's now more like family, the sharpest and most agile real estate mind I've ever encountered, my MENTOR, Jay Adams. At that time he was a part of a team of tactical real estate assassins under the direction of Ed Kobel at DeBartolo Development—another mentor who's done more for me than I could ever express and we're thinking about.
Dave's Tactical business Lessons:
To the young and ambitious, or those looking to establish ties with high-level, dynamic people, here are a few tips:
Be deliberate
Be tactical
Be thoughtful
This is your initial interaction and, even though it sounds cliche, FIRST IMPRESSIONS ARE CRITICAL! Sloppiness, arrogance and/or unpreparedness will be emblazoned on their brain like a drunk Mardi Gras tattoo. Don't assume you have an account because of one relationship. The one constant in business is that things will inevitably change.
I realized I had a second Interview with the partners and researched the relational dynamics of the organizations and the decision-makers. I formulated a tactical plan based on assumed questions.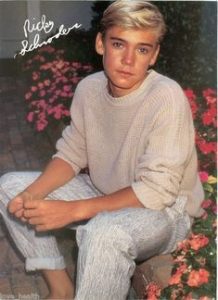 Jay Adams: I'd met David in passing a few times before our first meeting. I'm always skeptical of brokers/salespeople I don't know because they're typically self-serving. When I sat down with Dave for the first time, I'd been given some intel on him from various sources, knew of family sports legacy and financial background. I call him my silver spoon real estate sniper 😉 and saw that he plays to win regardless of his background—like a bad-ass version of Ricky Schroeder.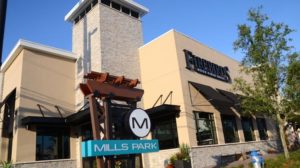 In our first meeting, his energy and tenacity were evident to me, and I was interested to learn more about what this kid could bring to the table. At the time, we were just about to kick off The Mills Park/Fresh Market project, and I was interviewing leasing advisors. I needed an aggressive, calculating and relentless 375 H&H Semi-Automatic rifleman to run deals for me. Our first meeting was less than an hour. I asked David some unusually difficult questions for a casual meeting, there were jokes, banter and some fun deal talk. At the conclusion of the meeting, I looked David in the eye and said,
"I think I want you to lease Mills Park for me."
At that time, David's former company was a reputable, multi-faceted boutique firm but didn't have a national name such as CBRE, Cush/Wake, JLL or any national caliber retail executors other than David. One of my partners asked why we weren't hiring one of the larger firms. I told him that David was our guy and to grill him at the upcoming ICSC party.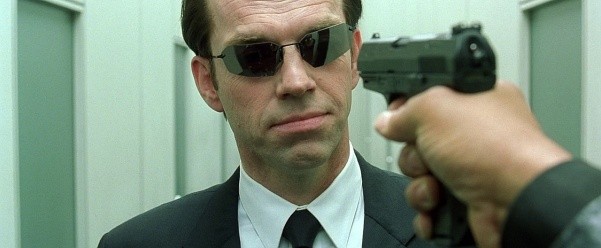 My partner replied, "if he doesn't work out, you're gonna have to put a bullet in your new friend."
My partner met David at the party a few days later. He asked David his opinion on what we should quote for the hard corner bank unit. David had already done the calculation by factoring in an underlying ground lease value with the building costs amortized, at a reasonable interest rate, on top of the rental stream. It came out close to what I wanted to quote, and we went with $60NNN(triple net rent), which in 2013 was unheard of in the post-recession Orlando market.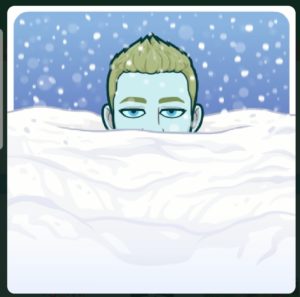 He told my partners that a trained monkey could lease Mills Park at the previous projections. He ran them through calculations and multiple lease scenarios that showed significantly higher returns on the pro forma vs. previous recommendations.
Double-tapping snowflake never came up again…
*This is what he sends me when he has something big for me.
​
We immediately jumped into the trenches, formulated a tactical execution strategy and never looked back. Dave and I are blessed to still be working a bank consolidation initiative and other tactical strategies to this day. Love you, brother!
Jay's Tactical business Lessons:
If you're interviewing for a high-level account, it'll typically be layered with a collaborative decision-making process amongst partners. Always be prepared, set expectations realistic and DO YOUR HOMEWORK. If someone's taking a shot on you, understand everyone has upward accountability and it could affect their reputation. Come correct knowing what problem you'll solve for the client.
A few months into the project, the construction portion of Mills (res/retail) was becoming incrementally more time-intensive. David observed this and came to me with an idea that he take all LOI/lease negotiations off my plate until crucial update thresholds. Dave worked directly with our attorney and ran the deal logistics. That underutilized time optimized my productivity and I appreciate him coming to me with that idea to this day. Dave's commissions were set, but he took on more time because he puts his team first. Above and beyond collaboration is the best kind.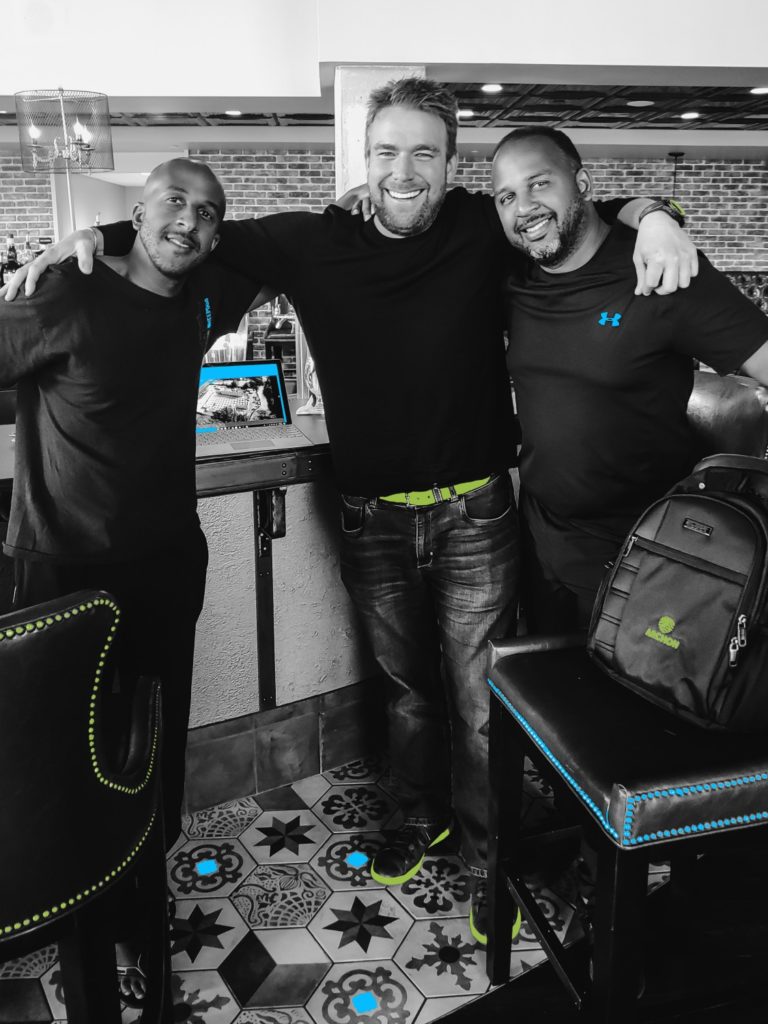 In part of two of three, we'll discuss the tactical planning, relational leverage and execution dynamics at Mills Park.
In part three of three, we'll discuss 7212 Sand Lake Road, the monster deal that's about to come alive.