My CRE Story & A New Years Thank You To A Special Person
It's hard to find a present for a person that has intrinsically bestowed so much knowledge—a gift that can't be paid back by any quantifiable method. My mentor unsealed years of expertise and was amazing in fast-tracking my starvation-fire-baptism into Commercial Real Estate (CRE).
My mentor bolstered my path in the following ways:
Introduced me to a vast network of key CRE players
Augmented my social intelligence
Demonstrated (by example) that channeled aggression is socially acceptable and necessary under certain circumstances
Illustrated examples where hubris, arrogance, and ego-driven communication killed deals
Exhibited daily examples of critical thinking, tactical knowledge, and witnessed-scenarios that sharpened my guile
Implanted a knack for recognizing and deflecting effluvial bullshit
Instilled that connecting people (without expecting reciprocity) brings back good karma, goodwill, and leads to client relationships
The last three were the most propitious.
The Story Begins (Fall 2004)
It was the fall of 2004, and I had recently moved back home to Florida from Chicago to attend Crummer/Rollins MBA (Winter Park, FL). It was the first day of orientation, in a medium-sized auditorium (150+/- people) with the aesthetic of a decades-old renovated building.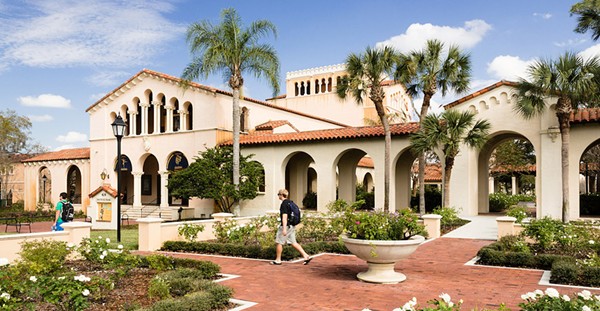 The professor asked:
Who wants to go into finance? At least a 3rd raised their hand.
Who wants to go into marketing? Another 20% raised theirs.
Who wants to go into corporate/executive management? Another 25 percent.
Who wants to go into real estate? Only three of us raised our hands.
Those three people were:
Myself: Hopefully, that doesn't diminish the validity of a Rollins/Crummer MBA in too many of your minds 😉.
Jason Cloar: Future underwear model/insurance extraordinaire. His parole officer told me he was doing well a few weeks ago (had to reiterate 😉).
Justin Greider: Retail titan – tenant rep brokers shudder, and LL brokers revere him. In the words of his Tampa sage, "total domination."
Terrence Hart: He was in the room, but at that time was working on his Ph.D. in patisserie products and applications (very specialized field). He then entered into CRE a few years later.
We all worked together at some point and still do to this day by perpetual deal-making. What a motley-ass crew and that's the way the cookie crumbled!
Fast Forward (January 2005)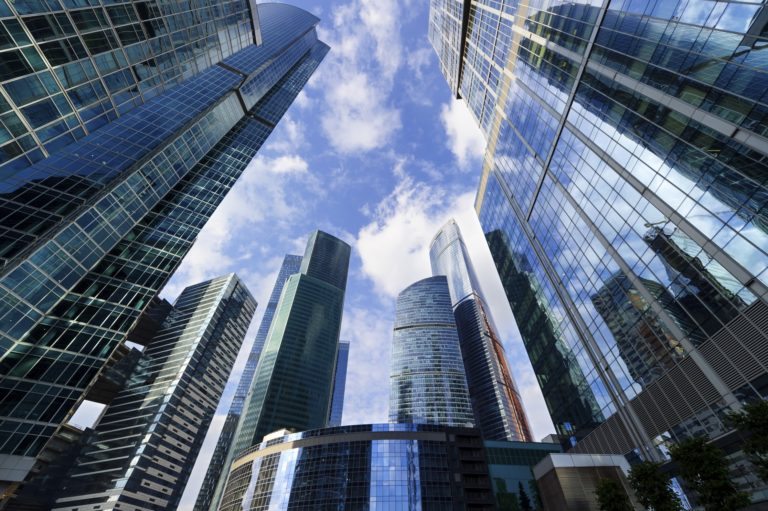 At the time, I didn't know anything about commercial real estate, except what I surmised from investigative conversations. I had heard that CRE is a field that can be lucrative, required hustle, and you didn't have to punch a time clock. I was petrified of and unqualified for a real job like a doctor, attorney, philatelist, or accountant*. I also didn't want to work for the mouse.
There were a few catalytic events that cemented my career path decision.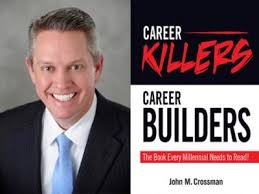 1. John Crossman gave a phenomenal talk to our entire Crummer class. It's impressive that John was already helping students at such a relatively young age. He made a joke I remember to this day about CRE. He said a common misperception is:
"Real estate, I've heard of that! My grandmother does it on weekends."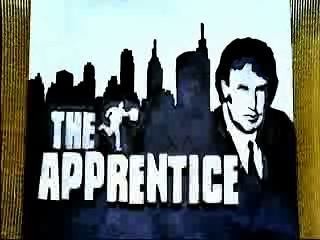 I always found that analogy hilarious, especially once I started the CRE grind. The Apprentice was extremely popular at the time, and John referenced that Trump's show created awareness of how remunerative, dynamic, and global our CRE industry is. residential real estate can be a lucrative and dynamic field but has little barriers to entry compared to commercial real estate.
Looking back at that moment, who could have foreseen he would be president 11 years later!
*Above is John's book Career Killers / Career Builders which I highly recommend (link to Amazon below)!
2. I met Shelton Granade (Crummer grad at CBRE) for lunch early in his career. I had never met him before and haven't seen him since, but he opened his kimono and shared a wealth of insight. He broke down the good, bad, ugly, and green elements of CRE. I'm still appreciative of those snippets of wisdom to this day.
So I went to work, talked to the Crummer Career Center, dug my ass off, and made a few connections. Below is how I found a commercial real estate job:
Tactical Search (Numbered Steps):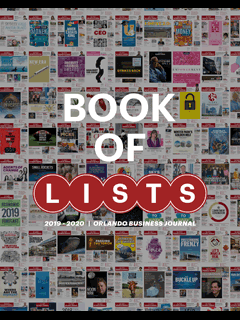 1. Pulled out the Orlando Business Journal "Book of Lists."
2. Sent cover letters and resumes to the top 25 commercial real estate firms.
3. Cushman & Wakefield, Grubb & Ellis (Darwinism got them in 2011 after the crash), and one other big shop (I can't remember) shot me down. I understood why they rejected my letter. I had zero experience, and it was a hot market. Those are setbacks that, as a young entrepreneur, you will inevitably endure or inevitably perish.
4. I interviewed with the owner and an additional agent at my former company. It was a tight-knit, positive, murmurous, and dynamic environment. It was a rapid-paced setting where cat-like reflexes were required.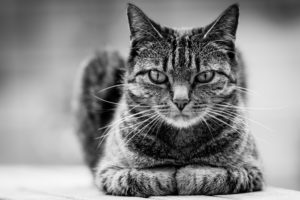 5. I took the internship because I felt drawn to a boutique setting vs. a corporate backdrop.
6. I was a full-time MBA student but concurrently strived to become a producer, dealmaker and 1099 executor as soon as possible.
7. Then I found my first CRE mentor, Janet Galvin.
It's the first day, I'm nervous and sitting at a desk that was recently dusted and sparse except for my laptop—we didn't start using dual monitors until a few years later. I walked into Janet's office and one of our first business conversations, I asked: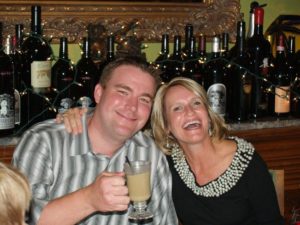 "What's an LOI?"
She smiled warmly when she responded. In reflection, it had to bet like "Awwww… this little kitten is so green, but definitely wants to run fast." She said:
"It's a Letter of Intent."
and she proceeded to walk me through it. She hemorrhaged tactical information, and I absorbed every word like a sponge and osmosed hours of her phone calls from the adjacent, thin-walled office.
Below are some examples of the knowledge assets she unreluctantly shared:
1. When writing an email, you don't quote $28 triple net. For some weird freaking reason, they write down three capital Ns. I understand the reasoning now, and the abbreviation is the most efficient. A little confusing at first. I still couldn't find who/when NNN was made official (I also wouldn't recommend googling where NNN it came from).
2. Introduction to construction terminology.
3. A succinct, concise, and detailed explanation of relative financial terms.
4. The dynamics of various businesses and retail units.
5. I ascertained that CRE is highly specialized in major markets, and I had to choose a discipline.
6. She also gave me homework assignments to read leases, LOIs, and commission agreements. She still does that to this day for our interns and younger agents.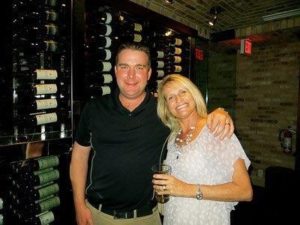 During our initial five years, we tipped a few cocktails, had a blast at trade shows/networking events, and she introduced me to her entire network with zero reluctance. We became dear friends quickly, and our relationship evolved into a mibling dynamic: mentor + sibling.
There is one constant in business, commercial real estate and life—things will inevitably change. 
Fast Forward (January 2010)
I was recruited by another firm to build a retail department. Because of Janet's mentorship (along with ones before her), some natural talent, timing, and some luck, my career path was advancing nicely.
After initial reluctance, I discerned that I wanted to cultivate, grow, and build an organization (even if within an organization). Money is fleeting and hollow, and you will never flourish in a constrained environment. I knew I had to look out for my family's interest, but it still sucked ass to tell my mentor and dear friend I had to move on.
I was meeting with our former boss to resign on a Tuesday and felt compelled to give her a heads up face to face on Monday. I felt terrible because she had invested a lot of time in my growth, I was on the cusp of strong production numbers, and I was about to pull the rug out from under her by bouncing to a competitor. She would have benefited financially from my future production/collections.
Our usual networking/drinks night was usually on Thursday. I asked her to meet me Monday, but she was busy with mom responsibilities that night and asked if we could meet later in the week. I told her it was "very important, " and she acquiesced via Blackberry.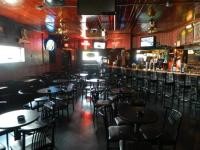 We met at Big Daddy's, a crusty dive bar on the tough side of Winter Park, FL. It's known for strong drinks and top tier karaoke—I typically order a gin and juice. I was at the edge of the bar, nervously checking the door every 30-45 seconds. She strolled in anxiously and quickly with a look of concern.
I thought, "Did she know?"
I sat down, and here is how the conversation went:
Dave (Begrudgingly): Janet I have some bad news, I've accepted a job with a different CRE firm.

Janet: Ohhhh, thank God!

Dave: Confused Face.

Janet (with relief): Holy shit, it's just a job thing! I thought it was something with the baby!
My second daughter was on the way, and she was concerned about my family's wellbeing. That's the epitome of Janet and why she's an amazing person. I reassured her about Syd's well being (now nine), and she looked at me and said inquisitively
"Where the hell are you going?"
I told her, and she commanded me to get my new boss on the phone. I didn't know what she was going to say, but once again, amazing. She congratulated him and complimented me. I cannot think of a more amicable and selfless gesture in my entire career.
We started to reminisce and I said:
"I can't tell you how much I appreciate everything you've done for me over the years, introduced me to your network, and we will always work together."
I meant that we would always work deals together, even if at separate companies. It only went that way for a few years, and I love a good self-fulfilling prophecy. "She will want to work with you again one day" was the most prophetic thing one individual ever said to me during my break from Janet. Which happened, under much more ideal circumstances.
She looked at me and got choked up. That made me get a little choked up (I'm an empathetic guy and cry sometimes too) and then she looked at me and said: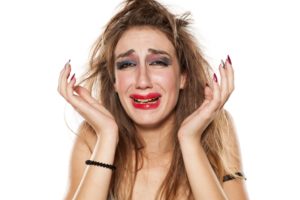 "The bartender thinks you're a younger guy breaking up with me!" We both erupted laughing!
THEN THE BARTENDER BOUGHT HER A BEER!
Fast Forward (January 2016)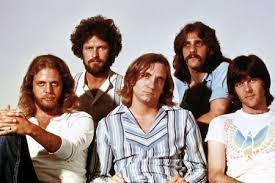 Fast forward through some growth, fleeting accomplishments, new budding teammate, some setbacks, and a new company that was now our ship to steer.
She called me on a Monday and said, "We need to catch up."
Ironically, I had stuff going on with my kids that night and asked if we could meet later in the week. Janet and I would see each other regularly at events and to talk tactical shop, so I didn't think anything of it.
More ironically she responded, "It's really important."
I said (with an excited intonation), "We gettin' the band back together?"
A sly chuckle was all the confirmation I needed. We reunited, and since then, she has been: 
A blessing
A much needed feminine touch in a pool of buffoons
A devil's advocate
A dear friend
A catalyst
A leader
A family member
And still my mentor!
Fast Forward (March 2018)
We launch Archon Commercial Advisors with our other Mibling Jonathan Hellein! Collectively we created logo variations, marketing assets and built a new brand in a matter of months.
Here are a few things we learned:
The power of a digital personal brand to augment CRE business development.
The alignment of experts in the digital sphere is crucial.
The utility of LinkedIn and digital marketing.
The new competitive arena is in cyber-space as much as the Las Vegas Convention Center.
The cutting-edge B2B firms must have a digital presence or they will lose
The agility and adaptiveness of small CRE teams differentiate them from bloated, lumbering organizations.
The realization that growing smart with great people is more effectual than growing quickly with mediocre people or those who lack character.
This is where this story ends because we still have a lot more chapters ahead with our other Mibling, Jonny 😉.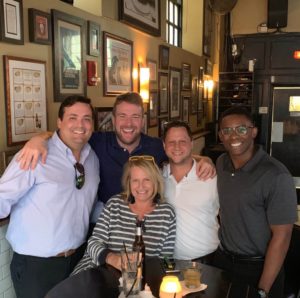 Since 2005 we've matured, grown, changed and evolved I want to express to Janet how thankful I am for the story the three of us have written together so far.
I even dropped a few l-bs and blinged out a grill. Muchas gracias Dr. Haraldo Otero. My favorite, horrible golfing, bling-bling, Lake MaruRican 😉.