As a part of the Archon Optimization series, I wanted to share some insights on two critical areas of our retail tenant representation process—homework and site tours. These are tips and strategies that we've learned over the years. Our goals are to be efficient and help our clients find extremely successful locations. I hope you find them helpful.
Tips for Tenant Rep Homework
Research the Category
(Google, Company Websites & Social Media)
Act as if you are a new CEO in this category and do a deep dive. How does this potential client fit into their competitive landscape? Research company histories, online reviews and product mix. Don't forget to visit operating stores in your market so you can start to get a feel for site characteristics, operations and customer profile.
Identify Key People (Online, LinkedIn & Personal Social Media)
Check for common LinkedIn connections, their work history, and where they call home. Look for connections, relationships and commonalities. Proactive research will save time and typically makes for smoother engagement which leads to quickly landing an account.
Start Online, then Drive
As brokers, we have a lot of tools at our disposal–listing websites, mapping software and demographic programs. Save yourself some time and find out as much as you can from your computer. Then drive markets to confirm the information and fill in the gaps.
Being Productive in the Car
We used to keep a notebook, pen and smartphone ready, but it's much more efficient to write notes and mark up aerials on an iPad. When possible, having someone riding shotgun also makes things a lot easier in terms of note-taking and bouncing ideas off each other. When alone, you can dictate into your phone, screenshot maps or take pictures of real estate for follow-up later. Be sure to pull over in a safe spot when necessary, because an accident will slow you down.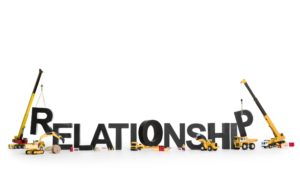 Build Relationships with Landlords & Developers
Almost 60 percent of my deals last year were "off-market" listings. These are spaces that aren't visibly available. Without a relationship with key players on the other side of the table, you'll never identify these opportunities. Ideally, you're their first call, if you don't ask the question first. Don't give the competition a shot at that space.
So now you've done your homework, landed the account and found a great mix of sites to show your new client. Let's dive into the next key area–site tours.
Tips for Tenant Rep Site Tours
The Proper Package
A site tour package is a digital representation of your site tour and market knowledge. Think about the questions they are going to ask and have them answered in a concise and legible format. Make it professional, but don't overdo it. FedEx/Kinkos offers professional-grade services for under $100. The client will study this document, bring it home, and it will serve as a reminder of their first impression—good or bad.
Send in Advance
Get the site tour package and send an electronic copy to your client before the tour. There are typically non-viable sites or trade areas they can eliminate, which will save time for solid deals. It will also allow for the client to get some due diligence done and make the process more efficient.
Spruce up the Mapping
Digital mapping is a powerful tool, and you should cater to each specific client and potential site. You can show anchors, competitors and synergistic co-tenants. Finish it off with traffic, access and parking information to give a complete picture.
Know Your Trade Areas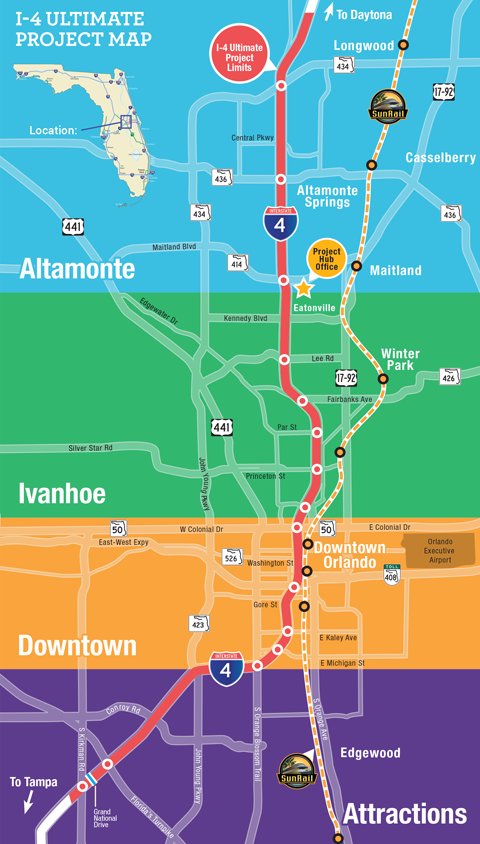 Study the natural barriers, traffic patterns, major construction (I-4 is a labyrinth in Orlando) and shopping habits of the trade area. This analysis will show you the natural delineation lines to help position stores effectively. You don't want your client to open one store in the middle of two viable markets.
Tour Before
If you don't drive the route before the tour, something will have changed, and you will get the dreaded question, "what about that site?" It happens every time. Be ready to point out the alternative sites that didn't make it into the book and explain why they're in a backup position.
Don't Take the Interstate
Take the back roads and show your client the interconnectivity of the trade areas and neighborhoods. You'll also see the traffic drivers surrounding the trade area along the way. You may not visit as many sites that day, but the tour will be more thorough, focusing on quality sites. It's not a bad idea to check with the client at the beginning of the tour or speed things up when necessary.
Skip the Steak
Save the steakhouse dinner for conferences and anniversaries. When your client is in town, they'll be more impressed when you introduce them to a great local spot or new emerging concept. Here in Orlando, I'd bring Foxtail Coffee, stop by Little Greek or Fresh Kitchen for a quick lunch and take them to F&D Woodfired Italian Kitchen for dinner.
Closing Thoughts
If you implement these tips, it'll lead to more business wins as a tenant representation specialist. Remember that your reputation depends on your client's success. The more prepared you are, the more successful your clients will be in the long term.